Drive sales and grow revenue with a virtual assistant.
You want to hire more people to generate leads for your business, but your business can't afford to hire more people until those leads have been generated. Sound familiar?

Thankfully, the answer to this chicken-and-egg-scenario is simple — you, dear reader, need a lead-generating virtual team: A virtual team of experts who specialise in different areas of business and can support your goals as and when you need them. No contracts, no commitments, just flexible resource at the click of a button. 

So, here are some ways our ibLE experts can help to generate leads for you.
Create lead magnets
76% of buyers are willing to share their information in exchange for white papers and 63% are willing to share their information for ebooks.

A lead magnet is an incentive-based tactic to capture email addresses of potential buyers. Usually, you create a piece of downloadable digital content, such as a whitepaper, a checklist or an eBook, in exchange for their details. What's great about lead magnets is that you can tailor the content to the solution that your business solves. For example: Those who download a checklist called '18 onboarding tasks' are likely looking for some recruitment and employee experience help. So, you end up with a list of warm leads.
How virtual teams can help
Ideas for your lead magnet content
Writing your lead magnet content
Managing suppliers (eg: designers and developers)
Creating landing pages
Organising your email list
Developing a process for following up on leads
Manage your website
It takes about 50 milliseconds (that's 0.05 seconds) for users to form a first impression of your website that determines whether they'll stick around or leave.

As things get busy with customers and the everyday running of your business, website management is often moved down the priority list. However, out-of-date content and the same old testimonials and case studies could be negatively impacting your future leads.
How virtual teams can help
Writing case studies
Gathering testimonials
Content entry
Updating your homepage and blog
Managing suppliers (eg: developers and copywriters)
Identify your most profitable customers
Accounts are part and parcel of running a business, but they're also a great resource for gathering insights.

When you discover who your most profitable customers are, you can concentrate on developing strategies that keep them engaged and loyal to your business.
How virtual teams can help
Analysing accounts
Creating profiles of top customers
Developing buyer personas based on your most profitable customers
Engage customers
When you create such a great experience, your customers want to keep doing business with your company. This means you don't have to constantly compete for new leads, which can be between 5 and 25 times more expensive than retaining existing ones.

How virtual teams can help
Customer service
Loyalty programmes
Referral schemes
Developing bonuses and perks for top customers
Develop packages and bolt-ons for upselling
Sometimes the strongest leads are right there in front of you. What else can you provide as a bolt-on to your current product or service that's valuable enough for a customer to boost their spend with you that little bit more? Think of it as the equivalent of chewing gum at the supermarket checkout — it all adds up!
How virtual teams can help
Product development
Customer outreach
Sales support
Source new opportunities
The world is your oyster and that oyster is full of opportunities for generating new leads. The only thing? It's a pretty humongous oyster and finding those opportunities takes time.

There are plenty of great websites, LinkedIn groups and newsletters that curate opportunities for you — all you need is a virtual expert to find the right ones.
How virtual teams can help
Curating a list of opportunity hot-spots
Finding a target number of opportunities each week or month
Analysing which opportunities best fit your business
Manage your brand's content
Content marketing costs 62% less than traditional marketing and generates about 3 times as many leads.

Think about where you go to find new suppliers. Gone are the days of the phonebook — now, we open our laptops, head to Google and type in what we're looking for. If we're not on Google, we're searching through social media channels. That's what your potential leads are doing and every piece of content you create is an opportunity to be found.

However, it's not just about new prospects, content marketing is also about engaging your current customers. A great newsletter, or a useful piece of content can help to build your relationship with them as time goes on.
How virtual teams can help
Creating content for social channels
Writing blogs
Creating newsletters
Community management
Manage your calendar so you can make time for new business
How on earth do people find the time to run their business, stay organised, deliver a service, manage current customers and generate new leads? It seems like an impossible task, but with the help of a virtual assistant who can manage your calendar for you, it's very possible indeed.
How virtual teams can help
Calendar management
Scheduling
Liasing with the client
Take sales meetings
What if, you didn't have to do sales meetings and instead, could simply focus on running your business and delivering services to current customers? Well, with a virtual team, you can.
How virtual teams can help
Organise sales meetings
Sell your product/service to the prospect
Create sales packs
Generate reports from sales meetings
Find the best sales automation tools for you
By developing sales automation processes, your business can save heaps of time with tasks such as updating CRM records or gathering data, to give you the room to focus on "sales-critical" activities.

These tools can make your sales process way less manual and more streamlined than ever.
How virtual teams can help
Researching tools
A/B testing tools for your business
Developing processes around automation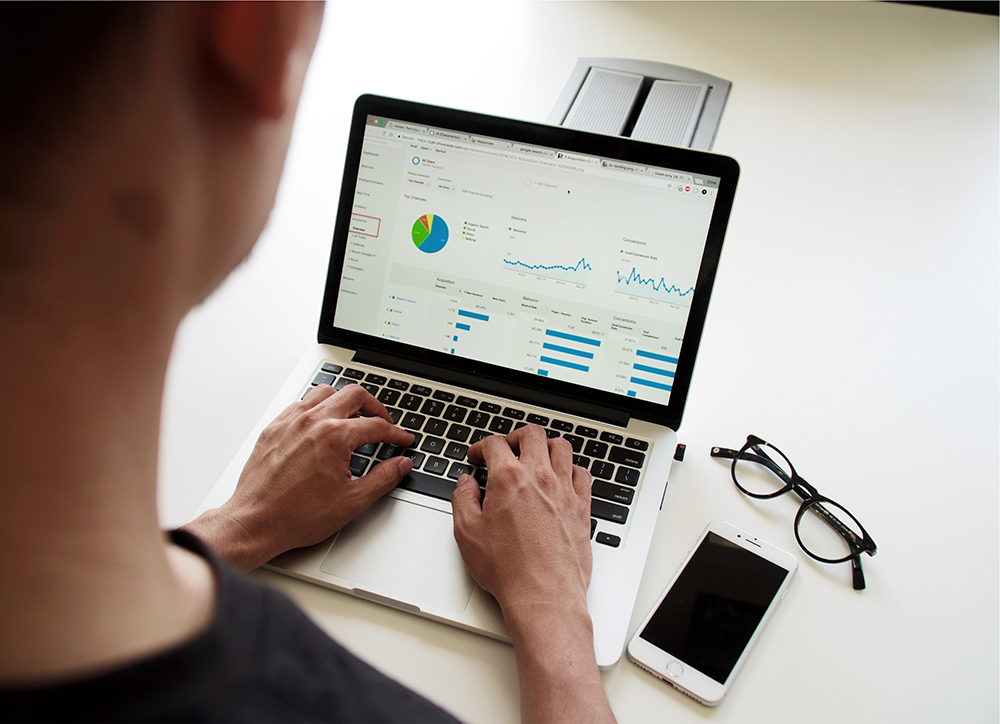 According to a study by Forrester Research, companies that excel at lead nurturing generate 50% more sales-ready leads at 33% lower cost than those who don't. The investment speaks for itself. Want to get started? Book one of our ibLE experts today.