Ever tried talking about "flexible working" at dinner? It usually elicits one of two reactions: blank stares or the old "Ohhh that's where you work from home in your pajamas right?" According to UK law, everyone now has the right to request flexible working but unless your employer is ibLE, it can be pretty difficult to get your request approved.
Luckily, change is coming and the influencers below are at the forefront of making it happen; whether in their own companies, inside the House of Commons or online.
1.Anna Whitehouse, Influencer at Mother Pukka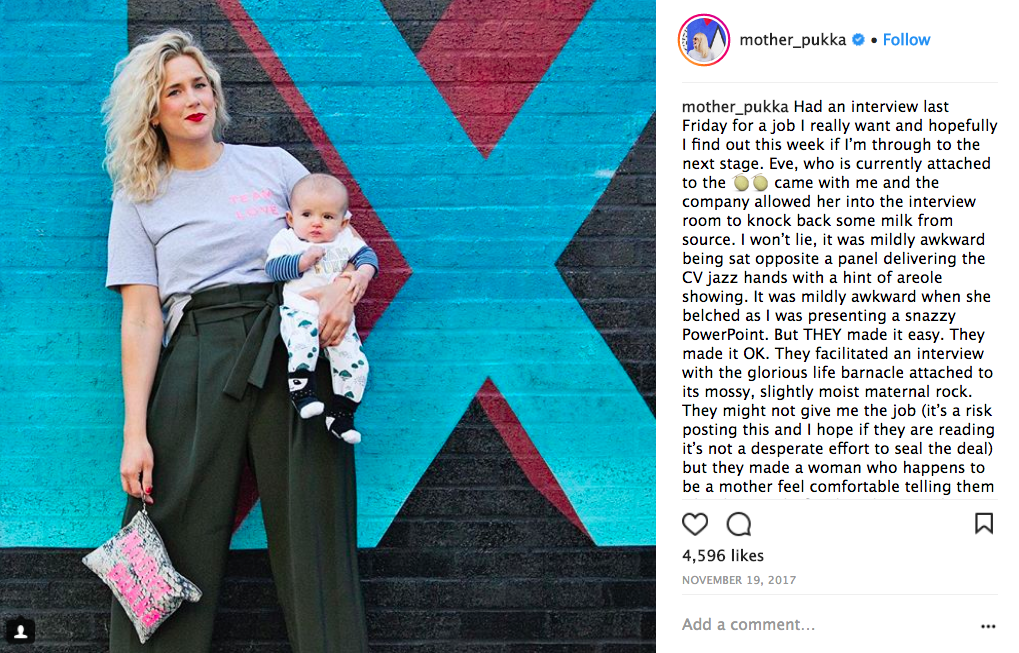 There's a reason why Anna's top of our list and why she was also the first in the phone-tree when we wanted to talk about flexible working. Anna has been a huge campaigner for what she calls "#FlexAppeal", helping more employers to understand what flexible working is and helping more employees to request and get it. She's not just an Instagram-campaigner either. As much as Anna might be writing the most eloquent Insta captions about how and we we need more flexible working policies ("having a family here has become more about survival than living due to an archaic, inflexible system born in the Industrial Revolution"), she's also out there doing stuff. Campaigning about maternity discrimination at the Welsh Assembly, checking out Coutts banks' working policies and debating at Stylist Live to name but a few. Oh and she also wrote a book called "Parenting the sh** out of life".
Mother Pukka? More like Mother Ship.
Find Anna: on Instagram, online and on Amazon.
2.Kathryn Tyler, Co Founder at Digital Mums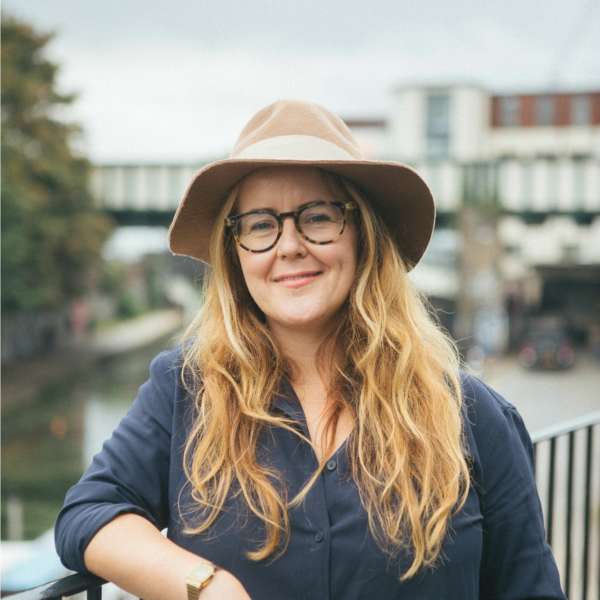 Kathryn Tyler is one of the women behind Digital Mums, an online training initiative to help get mums back behind the wheel and driving their own careers from a flexible working angle. When Kathryn was running her own social media agency in Hackney, she soon realised that Mums were a great and untapped pool of talent. With co-founder Nikki Cochrane, they setup Digital Mums with the aim to teach mums looking to get back into work, social media and digital marketing skills. The two have since been named Red Women of the Year and Kathryn, a Marie Claire #futureshaper.
Find Kathryn: on Twitter and Instagram as Digital Mums.
3.David Hart, COO at ScreenCloud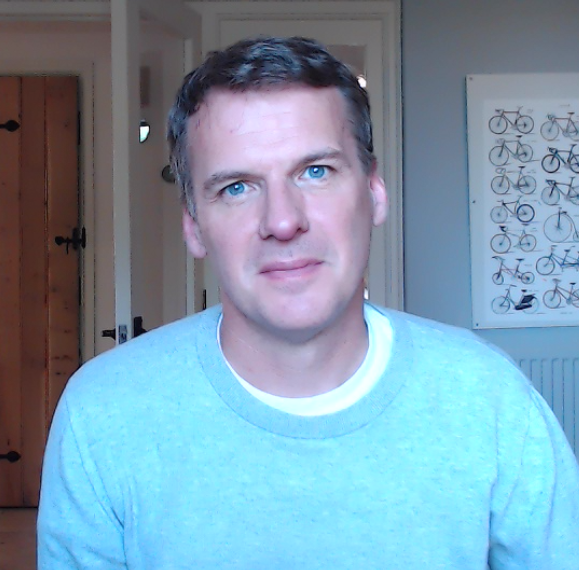 As well as bloggers and influencers who are out championing flexible working you also have those working within their own spaces and industries to get people to recognize flexi as the future. First of those is David Hart, COO at ScreenCloud, a startup that helps companies to put great content on screens. David has been instrumental in ensuring that ScreenCloud is a "flexible working" company as standard. This means employees can work from home, organise work around their fitness schedules (David's Co-founder Mark often teaches Body Pump classes throughout the day) and they have an unlimited holiday policy. To David and his team, flexible working isn't "flexible", it's just normal.
Find David: on Twitter, Medium and on the ScreenCloud Podcast talking a lot about work/life balance.
4. Laura Mott, owner at Flex and the City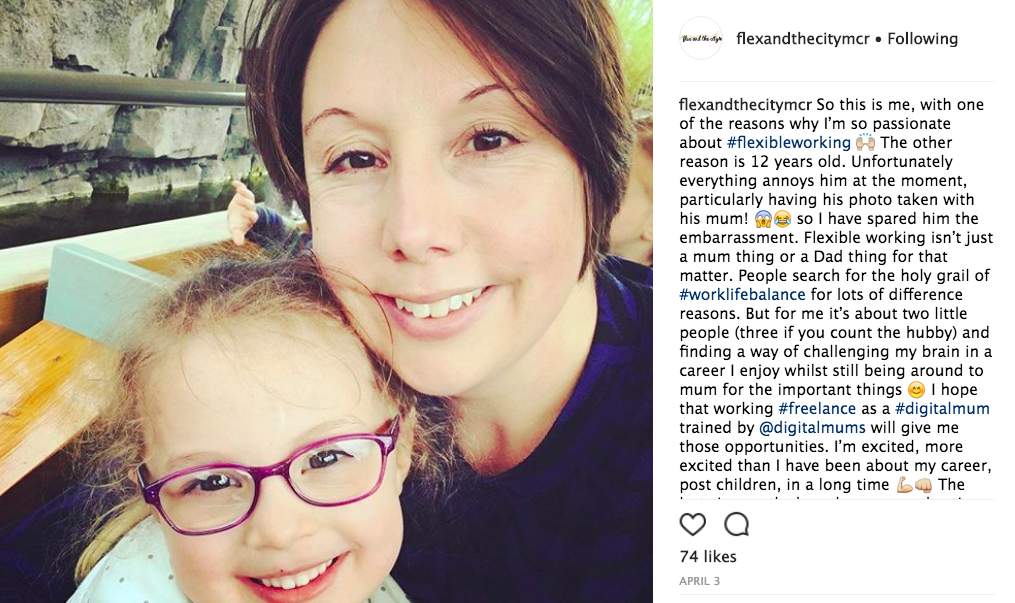 If you want to know firsthand what it feels like to try and transition from traditional working to flexible, read this truth-bomb site by Laura Mott. Laura knows firsthand what it's like to try and be hired flexibly (i.e., fit full time work into part time hours) and as a result, uses her blog and social media channels to champion the power of flexible working. Through her
#Flexnoregrets  campaign where she interviews those who have gone flexible and never looked back, she highlights the everyday pros and cons of a flexible future. Having worked full time, part time and on a remote basis, Laura is a great voice in a world of those who know best because they've been there.
Find Laura: on Twitter, Instagram and on Medium.
5.Georgina Bale & Emma Hatto, Co Founders of ibLE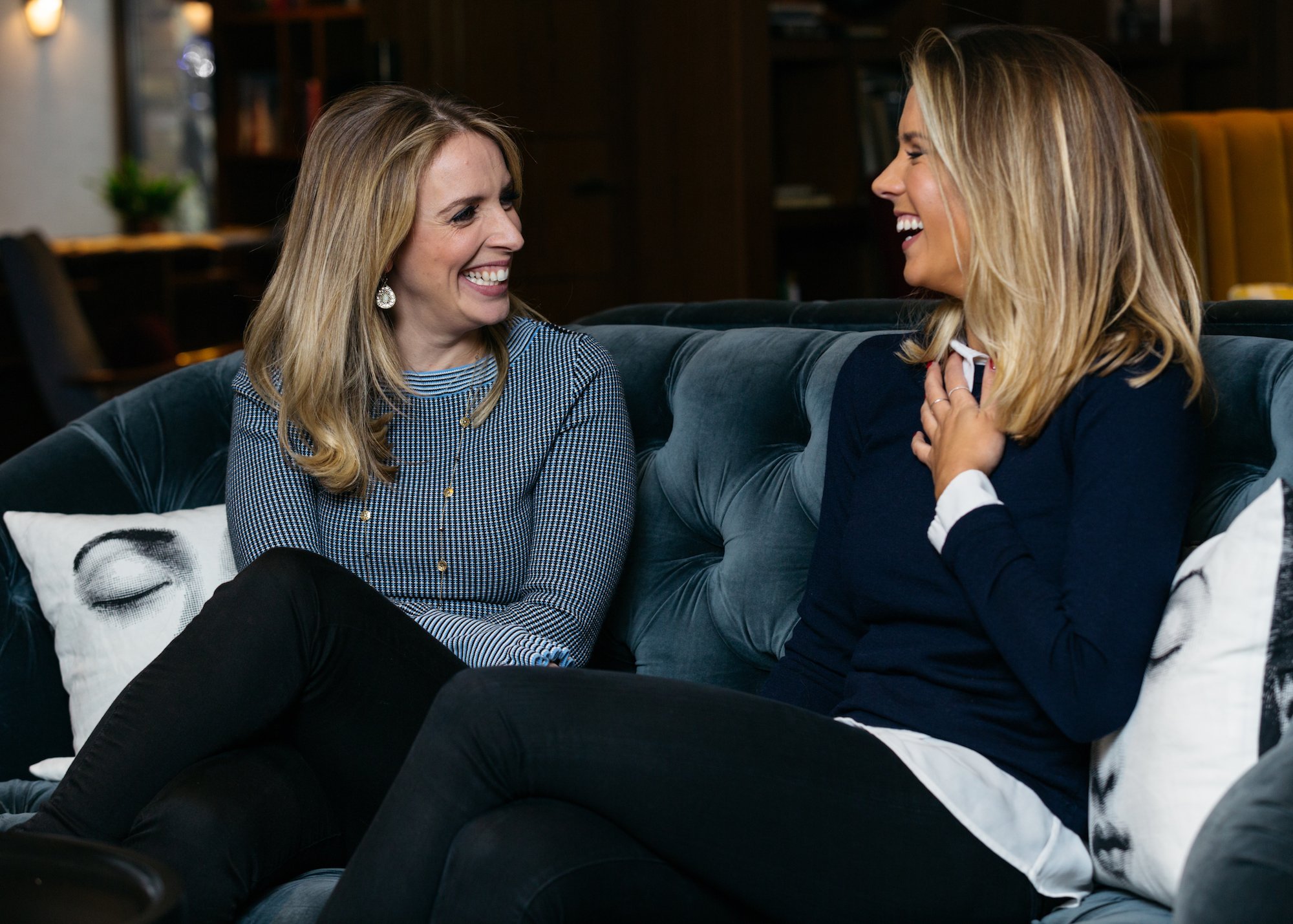 Of course we couldn't enter the world of flexible working without thinking about ibLE's very own Co Founders Georgina Bale and Emma Hatto. As a mum herself, Georgina knows firsthand what it's like to juggle not just one but three companies whilst raising a family and is an absolute champion of the wonders flexible working can bring to the workforce. Together with Emma, they help companies understand that flexible working benefits everyone – not just the person working flexibly. Through ibLE, and recruitment agency Bower Talent, they help to talent test and match candidates who come from high-profile PA careers, with the companies looking for all the skills and none of the office space.
Find them: On Instagram, here on the ibLE blog and being interviewed by Business Insider.
6. Joeli Brearley, Founder of Pregnant Then Screwed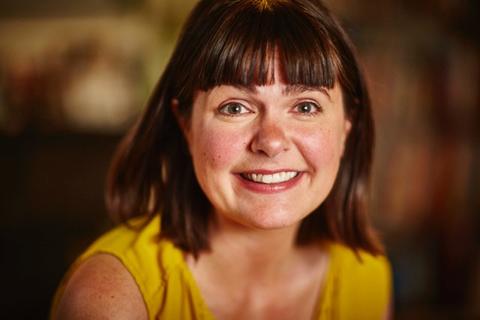 Joeli Brearley has been on our dream dinner-party guest list for a long time. One of the first to give a voice to the discrimination surrounding maternity leave and pregnancy discrimination she developed Pregnant Then Screwed, a place for people to share stories about how parenthood affects careers. Since its launch, she has actively campaigned around issues surrounding the gender pay gap and flexible working including the most recent "Dear Employer" campaign asking people to expose the culture hidden beneath the maternity or paternity policies of the companies they have worked within.
Find Joeli: on Twitter, Instagram and marching here.
7. Heejung Chung, Reader in Sociology & Social Policy at the University of Kent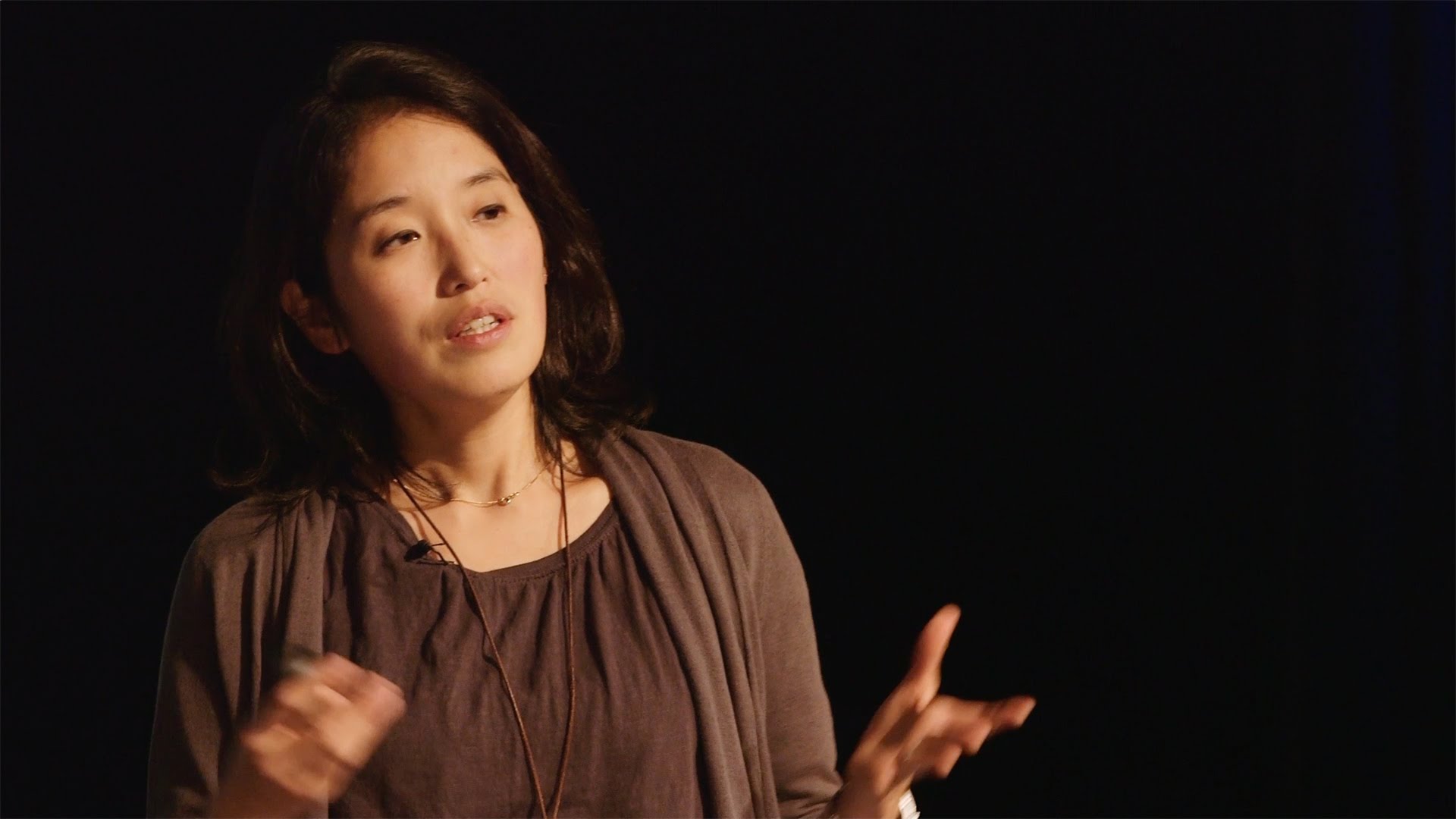 If we are to reach a flexible working peak, we need not just voices but also hard data with which to back it up. Luckily, we have people like Heejung Chung making it happen. In her research project Work Autonomy, Flexibility and Work-Life Balance (WAF Project), Heejung is examining how work autonomy and working-time flexibility (flexitime) is being used and (most importantly) how it can benefit workers rather than lead to increased intensification of work. We feel that this is a key area that needs development if we are to ensure flexible working benefits everyone and already, the research is being used by the Women and Equalities Select Committee to campaign for better flexible workplace policies for fathers within the House of Commons. #Winning
Find Heejung: on Twitter, YouTube and keeping us up to date here.
8. Joel Gascoigne, Co Founder & CEO at Buffer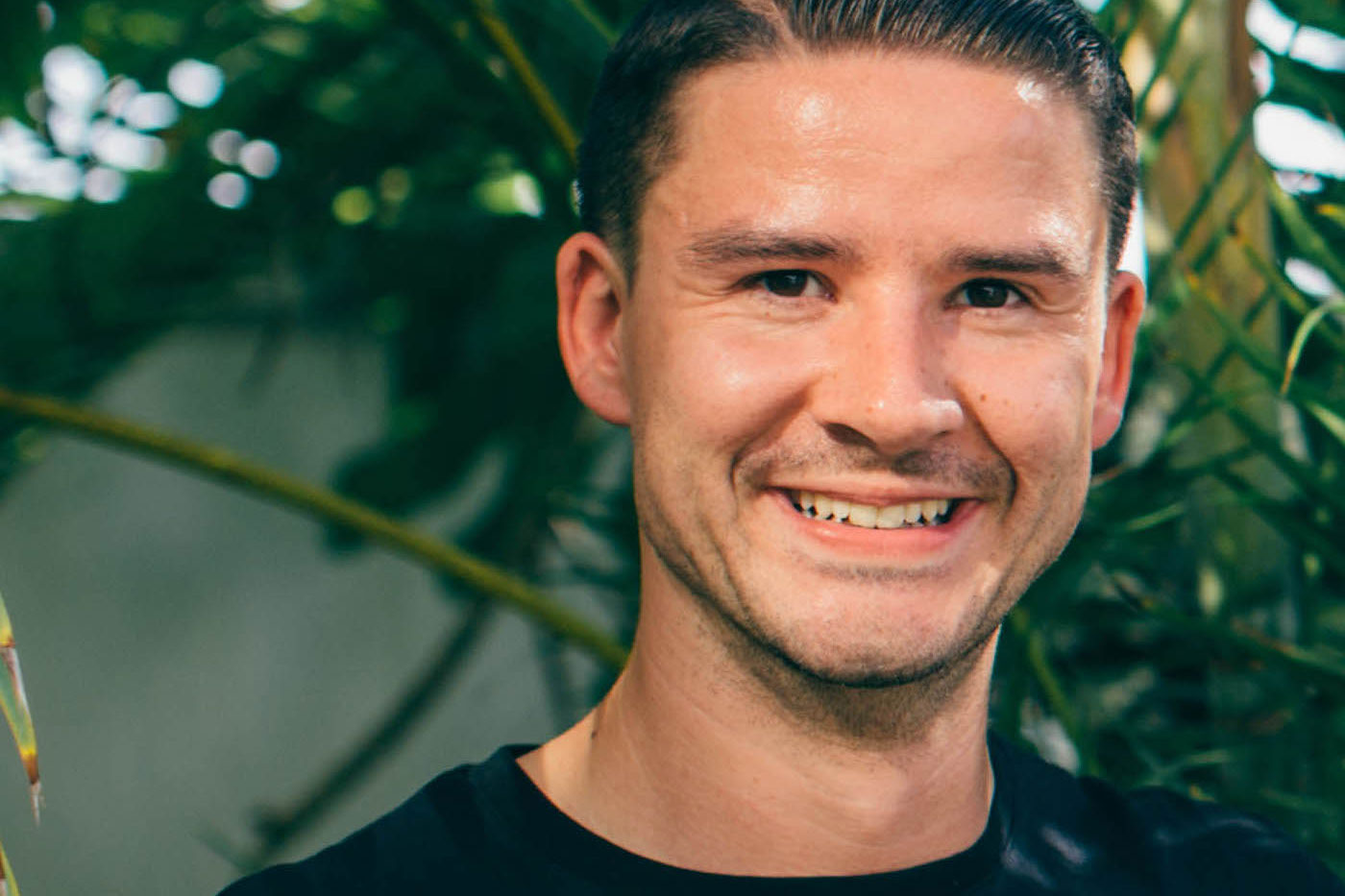 Image source: Getty Images
A lot of the discussion around flexible working is centred on employees but you know who else needs flexibility? CEOs. Someone championing this firsthand is Joel Gascoigne, social media scheduling tool Buffer's CEO. Buffer is widely known for being a fully distributed workforce (that means no offices and a 100% remote team) who are living and breathing the "flexible" approach. Alongside this, Joel also uses his voice and blog to speak out about how investors can better support startup founders in having the flexibility to enjoy milestones like having a child or moving home.  
Find Joel: on Twitter and explaining his approach here.
9. Tushar Agarwal, CEO and Co Founder at Hubble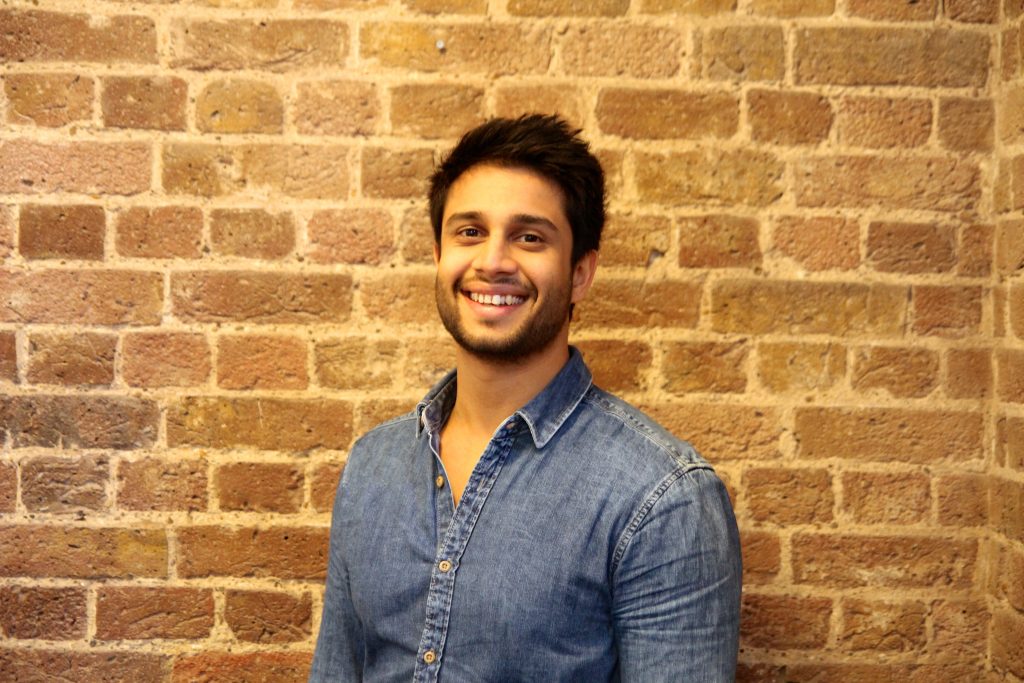 Tushar Agarwal, a first-time Founder at workspace startup Hubble, is talking about flexible working and implementing it. At Hubble, flexible working is core to culture with 25% of its staff working part-time, remotely or nomadically so as to have better relationships with family and friends, or work on side projects. As well as a flexible company culture, Hubble is a startup born from and for a flexible workforce. As a kind of Airbnb for office space, it lets companies find flexible office space with landlords or within hubs like WeWork, without the commitment of overheads and permanent space. Verdict? We like it.
Find Tushar: on Twitter and Instagram.
Know someone else creating waves in flexible working? Hit us up: @ible_it
Register here for your own dedicated, invisibLE Personal Assistant.