If you're a freelancer, or your office lets you work from home, who's to say what your home "office" may look like? At ibLE we don't see remote working places as a last resort. In fact, they're often first choice for ensuring we can cram the work in between meetings, or to gain creative inspiration from a different cityscape, surrounded by freelancers and London's top creatives.
So without further ado, we give you: ibLE's guide to top remote working places in London.
1. The Office Group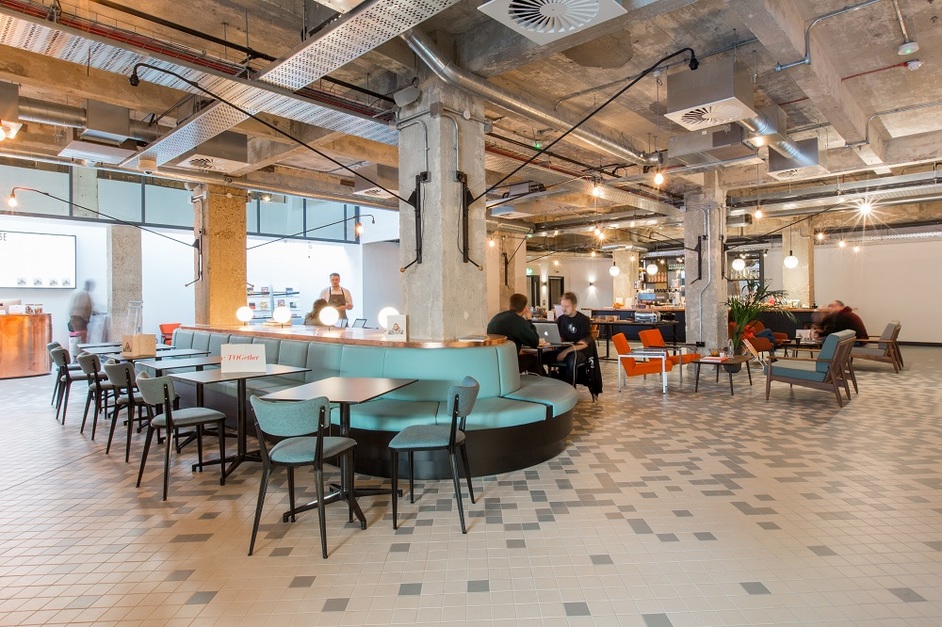 Where: Multiple London locations.
Perhaps we're biased (The Office Group's Eccleston Square location is where the ibLE team works from) but TOG offers one of the most diverse selections of remote working places in London. As well as being able to brush shoulders with our ace team, TOG has 31 office spots across the city, from Bond Street to SoHo. Other perks include rooftop paradises in many of their buildings, a nifty member's app where you can find and meet other companies and a drop-in service that's only £75 per month. Grab your laptop and settle in. We can vouch firsthand for how awesome these working spaces are.
2. Thomas's Cafe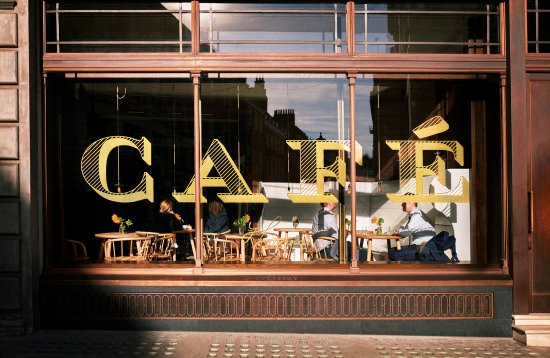 Where:
5 Vigo Street (inside Burberry)
London
W1S 3HA
Open 8am – 8pm is Thomas's Cafe in Burberry which sits on Vigo Street. ibLE Co Founder Emma's "go to" when she's in Mayfair, it's a hidden gem for remote working and breakfast meetings when you want something a little luxe. Their quintessentially British menu serves up food you'll recognise which means you can eat away alongside a stint of emails. At £4 for a latte it's not the cheapest of café's but the decor, complete with Burberry touches, more than makes up for it. Grab a front table to watch the world go by as you work, or for deep concentration, pick a cosy corner where you can hole up for the afternoon.
3. Ace Hotel London Shoreditch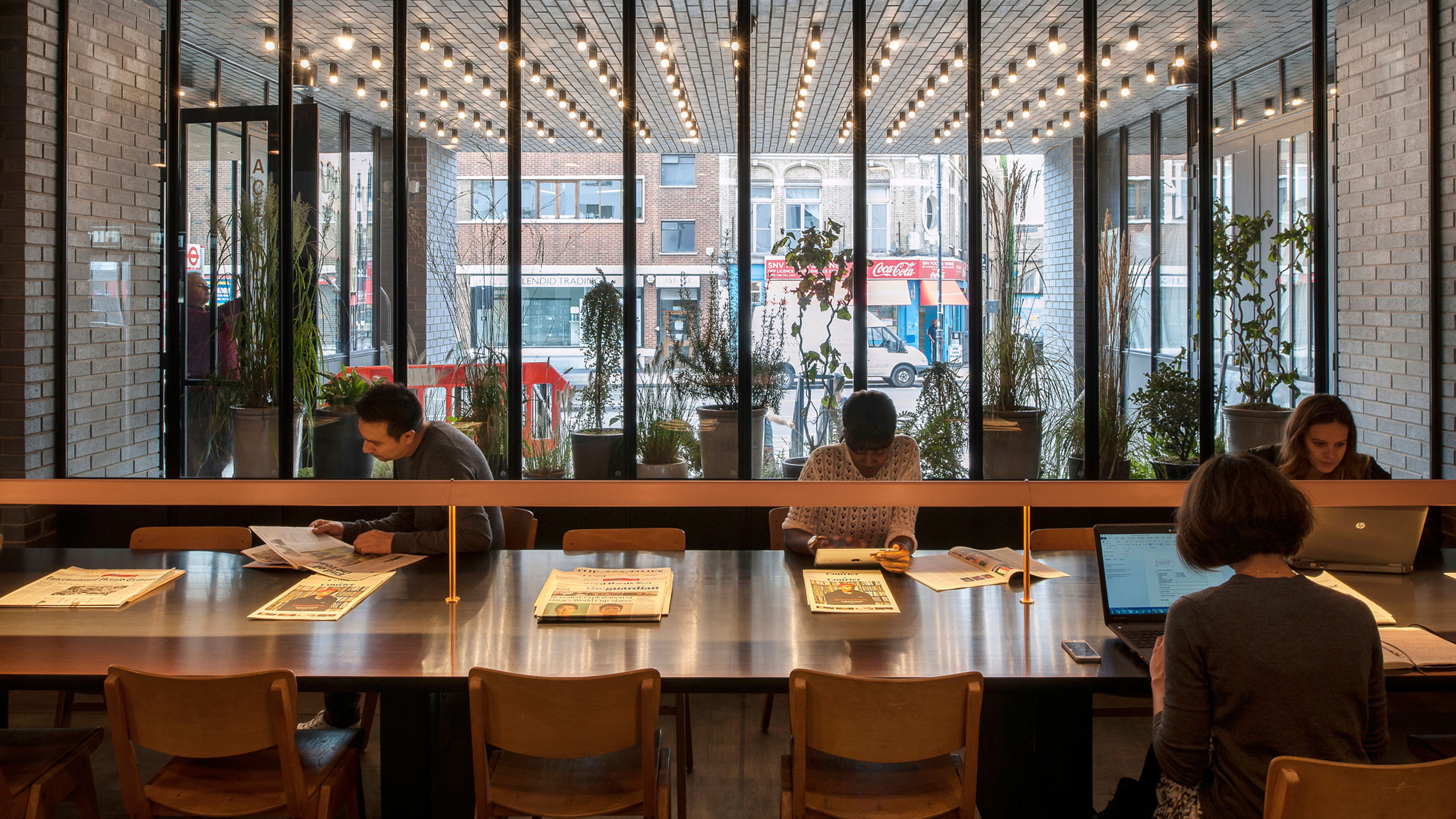 Where:
100 Shoreditch High St
London
E1 6JQ
Ace Hotel is a well-known favourite with the freelance crowd, loved for its relaxed lobby and lounge area. Grab a spot on the working bench for your laptop and you'll be treated to a gentle working hum and a power socket when you need to charge up. The lobby does get busy, so arrive early to nab a space. Best of all (aside from the good coffee) is that they allow four-legged friends inside – so everyday is bring your dog to work day when you're working here.
4. Timberyard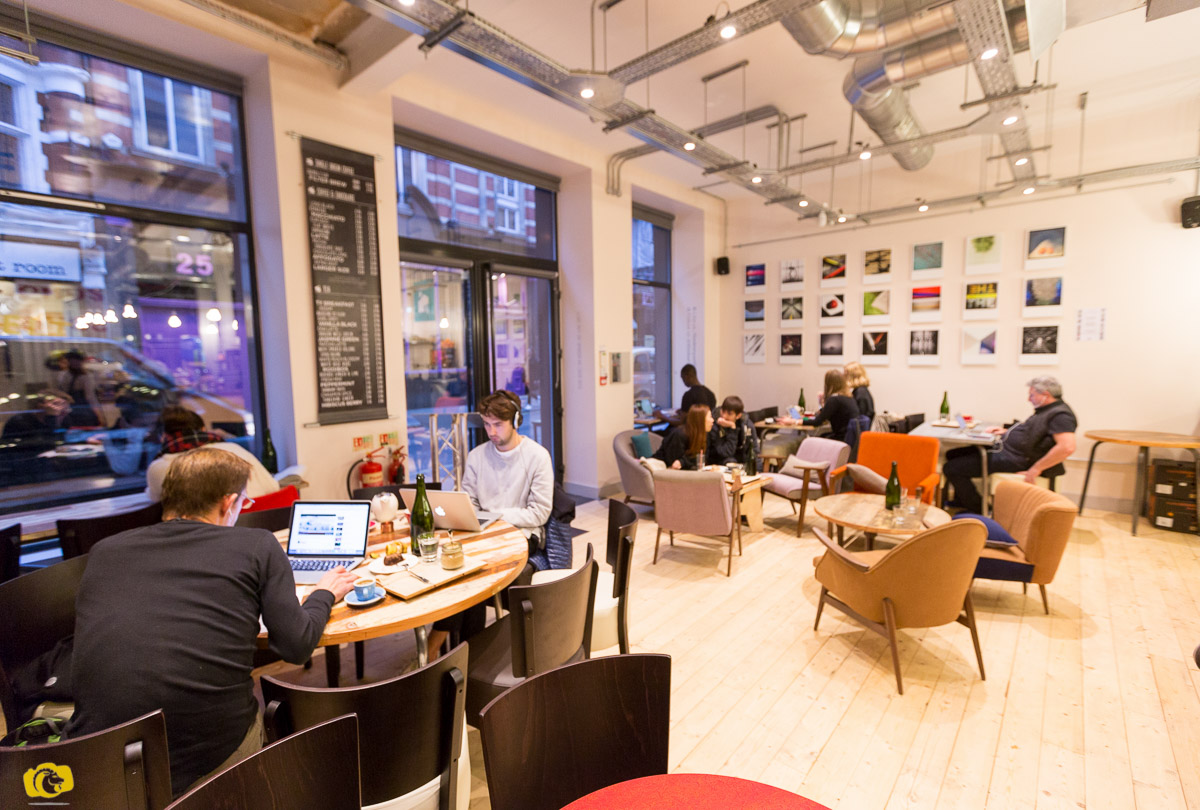 Where:
TY Seven Dials
7 Upper Saint Martin's Lane
London WC2H 9DL
Timeyard (TY) is a self-proclaimed "independent creative public workspace" which means you won't feel guilty about settling in for a full day's remote work. Located a three-minute walk from Leicester Square station, it's a central spot for working amongst other creatives. Food is a simple, yet delicious affair. Think hot buttered Croque Monsieurs, soups and salads. Chased down by a cake or brownie of course, because you'd feel odd if you didn't.
5. Charlotte Street Hotel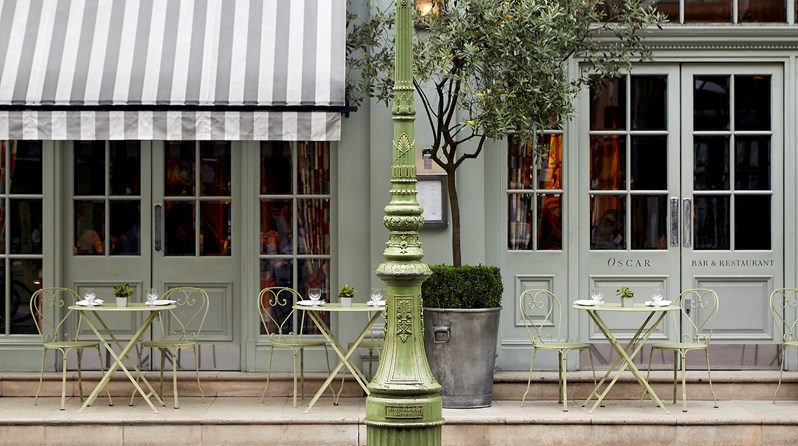 Where:
15 – 17 Charlotte Street
London
W1T 1RJ
London hotels are often undervalued as good remote working spaces, but Charlotte Street Hotel is one of its finests. Not only is the hotel seriously insta-worthy (check out the mint green exterior) but it has a great central location and lots of space for you to immerse yourself in a quiet afternoon of work. ibLE loves the ground-floor Oscar Bar & Restaurant which opens at 7am with a range of tea, coffees, cocktails and cuisines for you to stay fuelled. If you're working the weekend in particular, there are always plenty of inside and outdoor tables going spare. With friendly staff as standard, this is a remote working paradise.
6. The British Library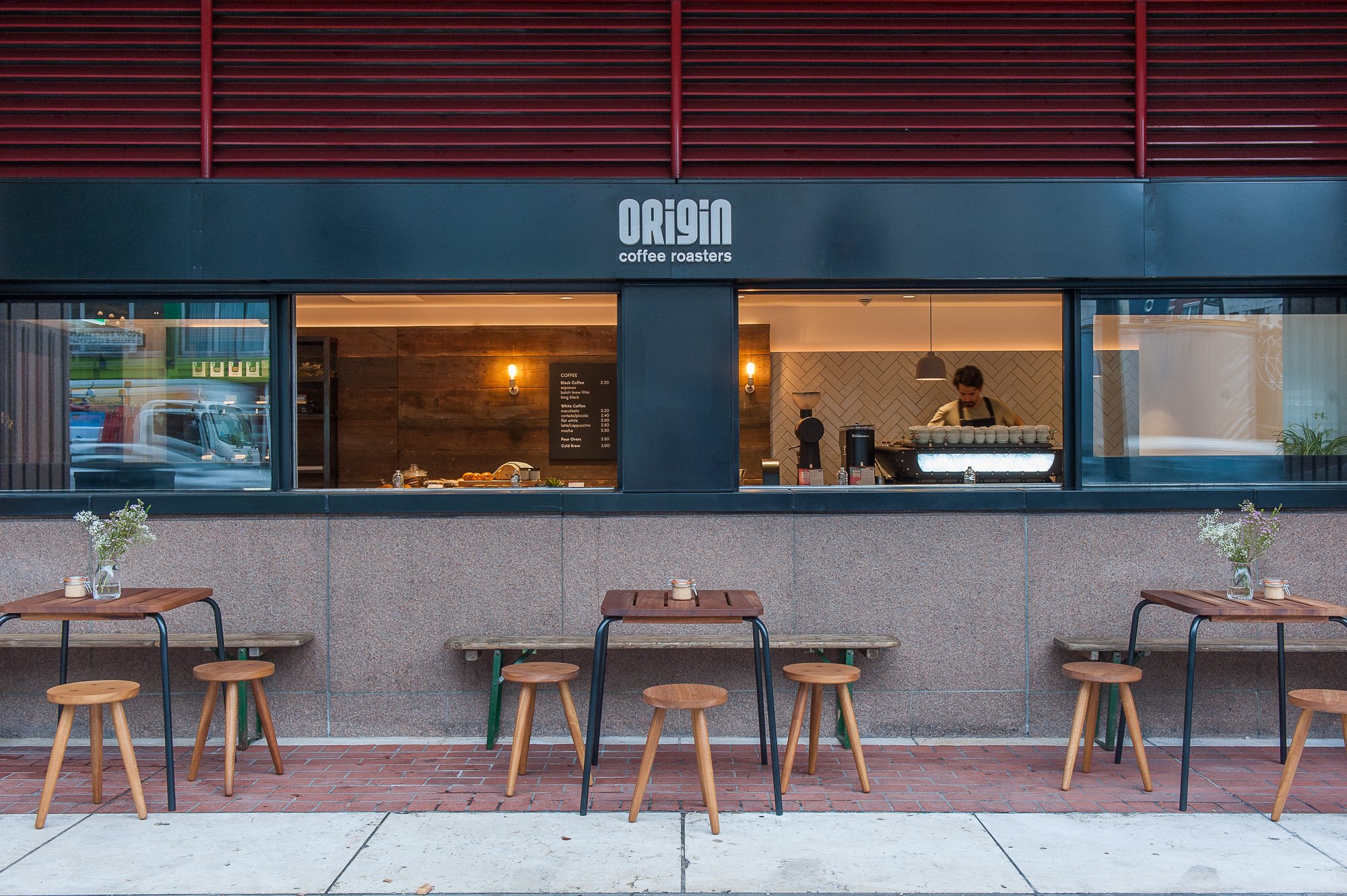 Where:
96 Euston Rd
London
NW1 2DB
Where better to seek working inspiration than the world's largest library? Also known as the British Library, this well-kept secret is a great remote working space. Grab a spot at Origin Coffee where the flat white is on point. Or for £80 per year you can become a member, receiving lots of perks; not limited to use of the The Members' Room where there's free WiFi and a great view of the King's Library. The public library spaces do get full quickly, so turn up early if you want to grab the best working spot.
7. The Riding House Café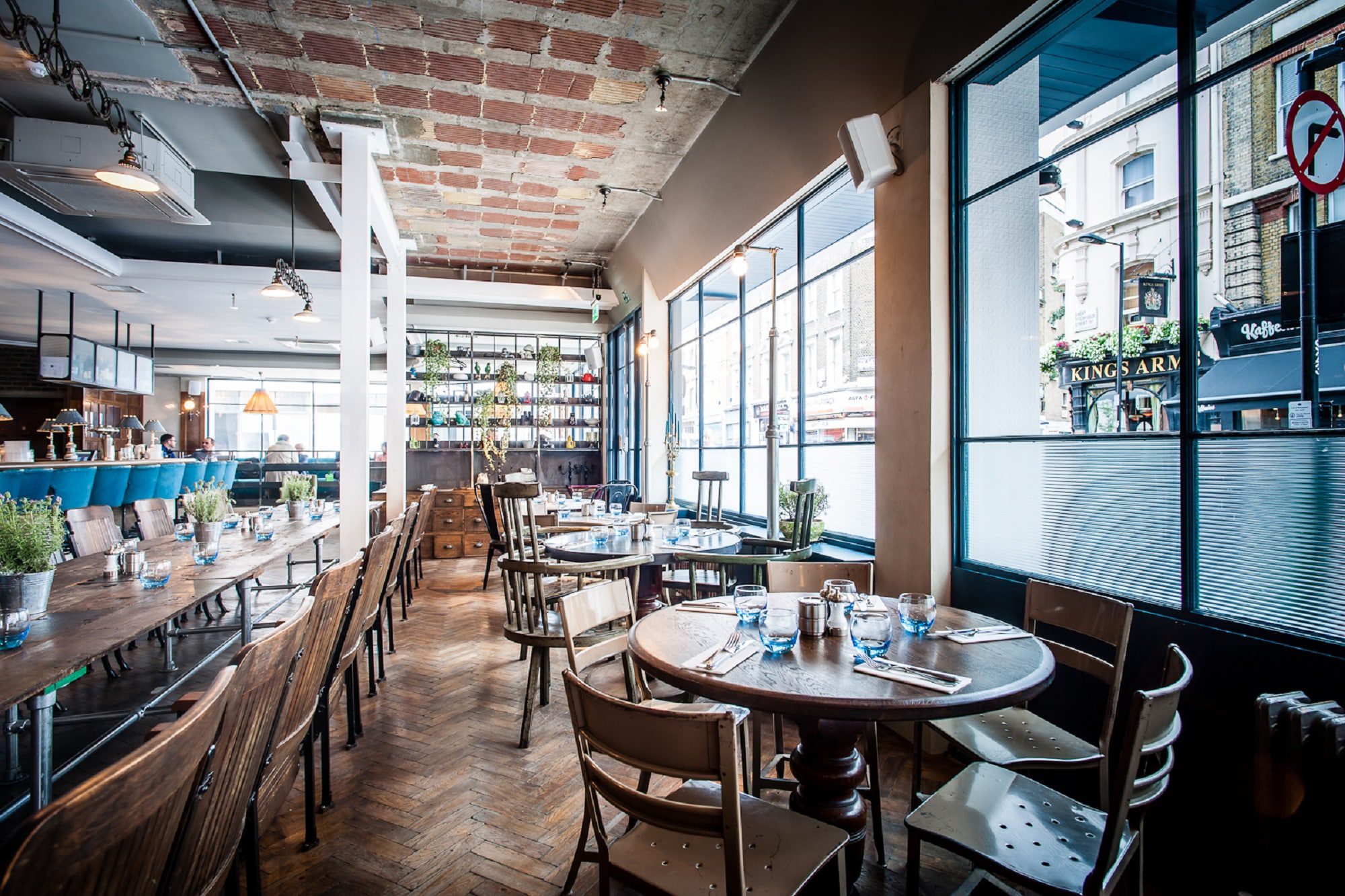 Where:
43-51 Great Titchfield St
Fitzrovia
London
W1W 7PQ
If you're looking for somewhere quirky to get inspired, The Riding House Café in Fitzrovia is a great London working space. With lots of big windows, it has plenty of light to help you stay focused and plenty of seats too, which means you won't be hurried on your way. A large breakfast, lunch and dinner menu means you can stay for all three meals if you wish, although the coffee's pretty good on its own. The only concern regulars have is that the WiFi can become slow at peak times, so make sure you take a personal hotspot (or be dangerous and work offline) and you'll be all set.
8. Google's Campus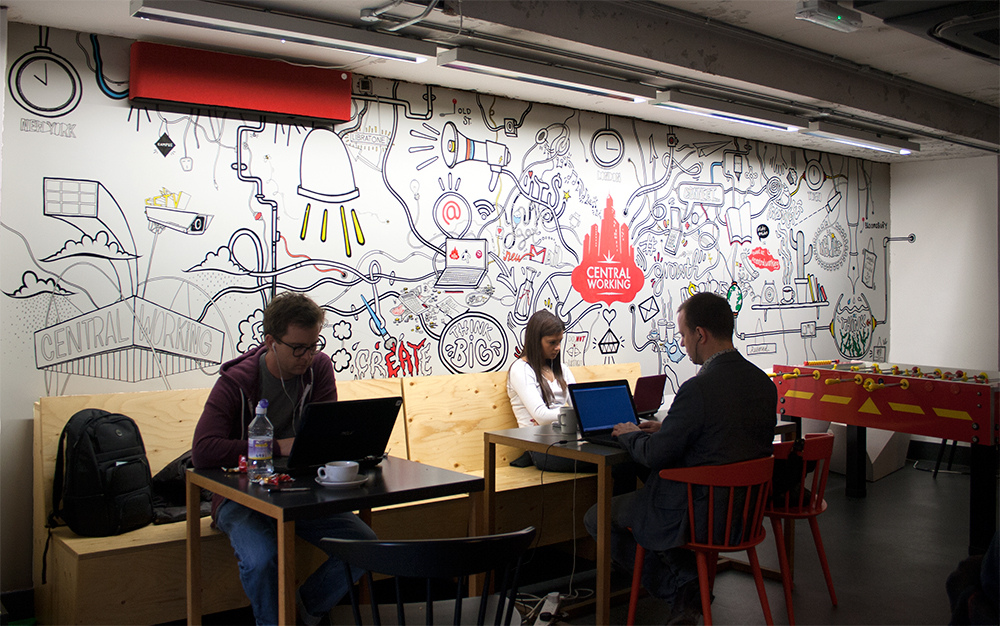 Where:
4-5 Bonhill St
London
EC2A 4BX
The Campus Cafe by Google, is a free remote working space in London, so long as you sign-up to be a member. What's great about Campus is that it's built for startups and entrepreneurs so there's always an interesting conversation to hear or be had. The WiFi is free and the coffee good – no wonder so many Campus graduates are now running the world's best startups. We'll certainly be considering joining them on our next remote working day.
9. Queen Elizabeth II Olympic Park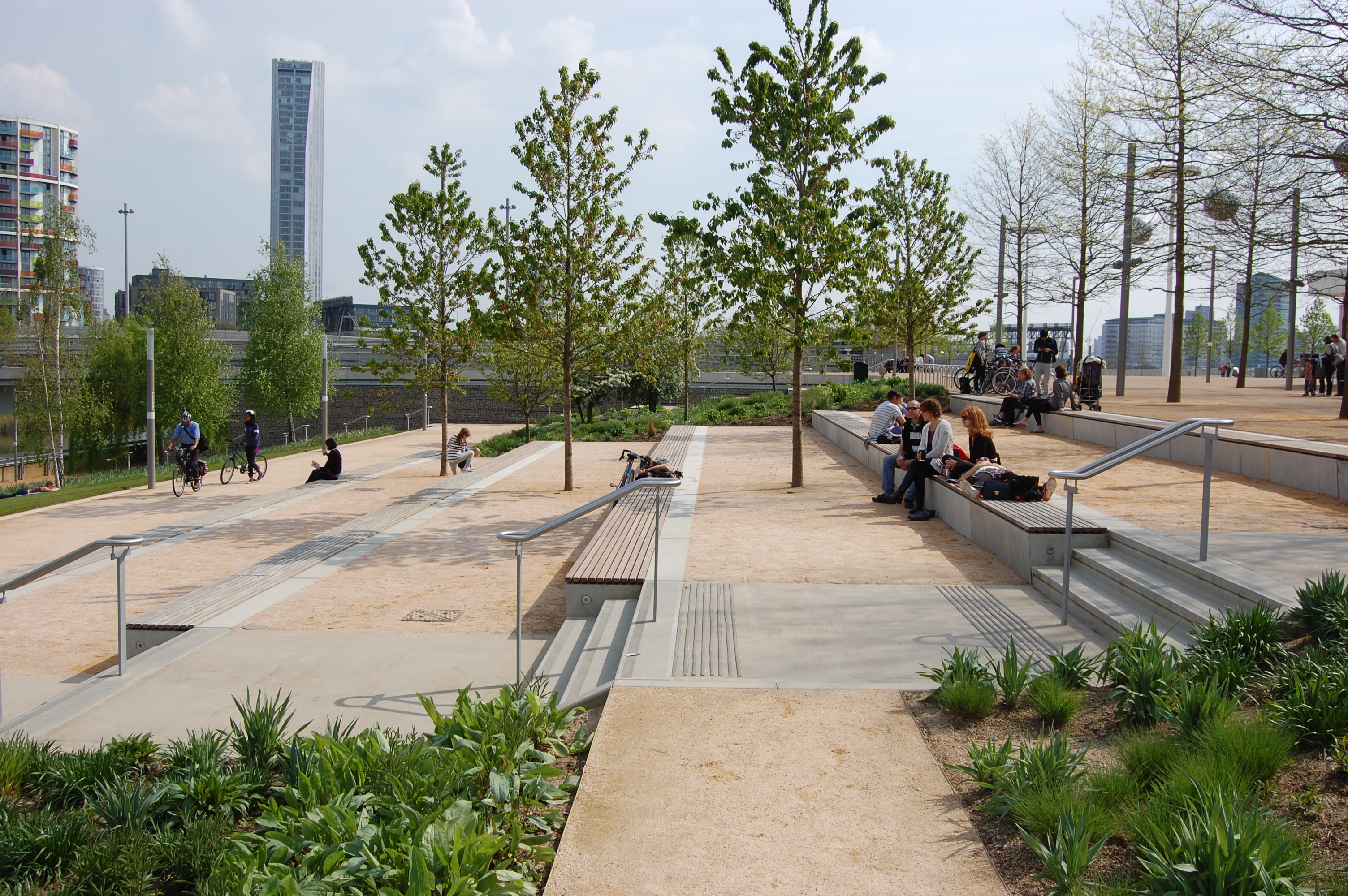 Where:
Queen Elizabeth Olympic Park
London
E20 2ST
If you're sick of being stuck inside then the Queen Elizabeth park may be the remote working space your dreams are made of. The park has WiFi throughout which means you can work outside at your leisure! Just remember your brolly (and to pack your own coffee), if you want to make the most of the al fresco working. To sign into the Park's free WiFi, select it from the list of networks, add your name and address and you should be good to go.  
What are your favourite remote working places? Let us know @ible_it.