Supporting businesses, the way we always have.
As we start getting used to our home offices and spending most of the day on video calls, Boris Johnson announces that some of us can go back to work, but for those who are normally office-based, it's going to to be a while before we get back to "normal".

Throughout this time of uncertainty ibLE HQ and our pool of Experts have been offering advice on how to work from home; what your set-up should look like; how to work with teams remotely; how to stay motivated and our favourite – learning to time block.
Mostly we've been answering questions on how we can support businesses who have lost team members and the skillsets they heavily rely on. Our service is completely pay-as-you-go so you can use it as much as you like and for a number of different tasks and topics:

Diary, meeting & email management
Project management
Key point of contact for customers and new enquiries
Presentations
Agendas & minutes
Bookkeeping & expenses
Business development
Marketing
Onboarding & HR
People happiness & culture
Event organising and management
Travel bookings and itineraries (you might be thinking about life after lockdown!)
Household management
Gift sourcing
Errands and shopping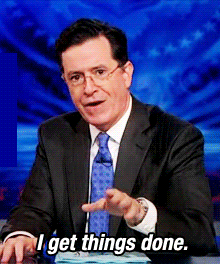 But, we're not the only virtual service that can support you. COVID-19 has disrupted so many businesses and created uncertainty for Founders, particularly those looking to understand the impact on their business profitability, cashflow forecasts and raise funding for the recovery phase. We've been working closely with Bina Khatwani, a portfolio FD who in these challenging times, has been helping businesses understand and apply for the support that is available from the government, plan for recovery, and subsequently the future of their businesses. Bina's approach and style is similar to the team at ibLE; open, hands-on and super flex-iBLE! 

Bina has considerable practical experience in all areas of strategic business planning, financial management and controls, raising finance and providing the information that helps drive increased performance, profit and cash-flow. The information available can be overwhelming and confusing, but Bina is able to quickly determine your immediate and longer-term recovery steps.

We are delighted to be able to offer you a template that Bina has put together and can be used straight away to help with your cash flow forecasting. Business owners have to make difficult financial decisions every day and even more so during these testing times. Business success and failure is often closely linked to cash flow management, which is the lifeblood of a business. This spreadsheet, as well as being a useful tool to monitor cash, may also assist you if you apply for the Coronavirus Business Interruption Loan.
Cash flow planning and modelling is valuable for any business, but even more important for small businesses as it can help predict cash flow peaks and shortages.
Similar to ibLE, Bina's costs are both reasonable and flex-ibLE. This means you can get the advice and support you need without being tied into another fixed cost or contract.

Get to know Bina…
ibLE: How have you been supporting businesses in the last 5 years?
Bina: The key to running a successful and profitable business is having good management information, realistic forecasts, a business development plan and then using and updating all of these regularly. I have helped business put all of these in place and set up the processes to be able to use them efficiently. The evolving role of the CFO is providing support to business owners in any way necessary to help them achieve their goals, and this is my passion. I don't start a stopwatch and count the minutes and hours – it's just about achieving goals.

ibLE: What has changed in recent weeks due to COVID-19?
Bina: More and more businesses are realising that they need some form of support in all the areas mentioned above. The information on government support available can be overwhelming and businesses are looking for someone that can break down the information and work out what applies to their individual business. Forecasts are now more important than ever before, and most businesses are looking to get them in place quickly to help them get through the recovery phase. In addition, as a result of being forced to work in a flexible environment, businesses large and small, will be adopting this approach even during 'business as usual'.

ibLE: How can your team support businesses going forward?
Bina: We can give you open and honest advice, take the headache of producing forecasts away, apply for loans, grants and other schemes such as the Coronavirus Job Retention Scheme. We understand that your cashflow is tight at the moment and are therefore fair and realistic with our costs.

ibLE: What's your main piece of advice for businesses currently applying for funding?
Bina: Invest in the right advice and support to get the information right first time. It's tough to apply for funding if you have been rejected once before, so it's more important than ever to understand what's needed and produce it in the right way.

ibLE: Should people be scared about starting businesses now?
Bina: Starting a new business is always a scary task, whether that's through a crisis or not. My advice for anyone thinking of starting a business now is taking your time to be as creative as possible, do your market research and invest time in planning.
If you would like a free one-hour consultation with Bina to help you plan your next steps, please contact her on bina@binakhatwani.com.