From leaving work, to packing up and everything in between – a virtual assistant's guide to jetting off.
You're sitting on a sun lounger, with a book you've been wanting to read for ages in one hand, and your third Mai Tai of the day in the other. The breeze gently tickles your sun-kissed face as you hear the waves rolling onto warm, soft sand. Then, the printer starts jamming and makes that high-pitched beeping sound that no-one, except Barry from IT who's away on his honeymoon, quite knows how to fix.

Daydreaming is a perfectly natural part of the holiday countdown and a very welcome form of procrastination. But why is it, that even though you've had a holiday planned for months, it hits the 1-month-to-go mark and there's a mountain of things to go? Sometimes it feels like you need a holiday just from running around and trying to get ready for going away (just as well you have one booked, right?).

As Virtual Assistants, we organise holidays all the time – from city breaks and family catch ups, to birthday parties in Ibiza, so we know how much it takes to get organised. Sometimes an extra pair of experienced hands can be a welcome addition to the fold. As big fans of checklists (it sort of comes with the job) we have a list for everything. Here, we're sharing our ultimate checklist to get you from desk chair to deckchair in no time…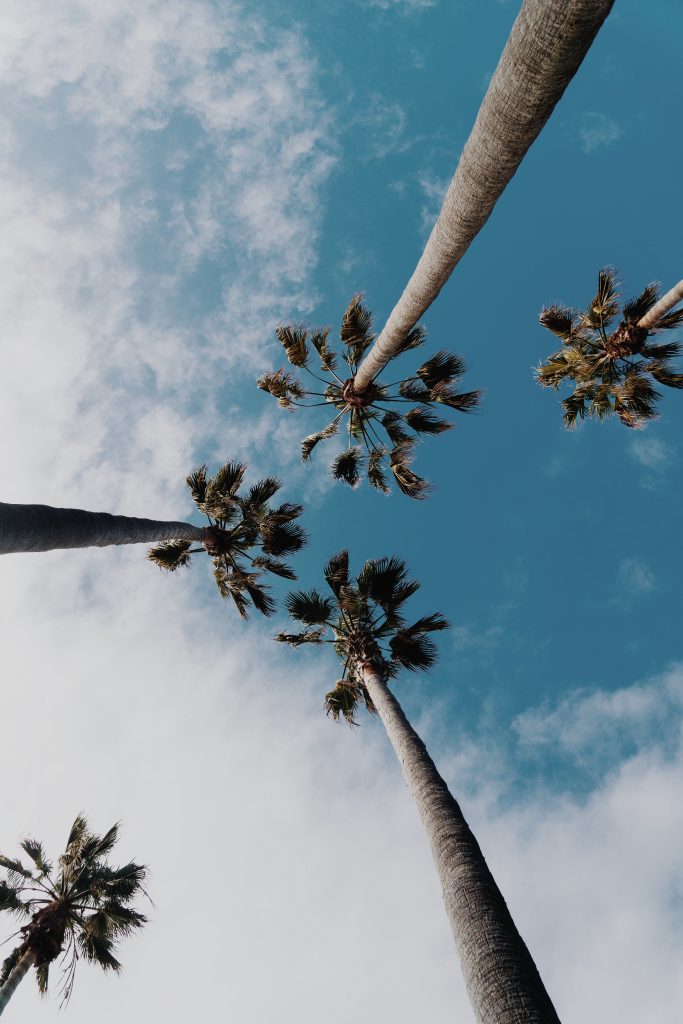 Out-Of-Office
Ahh, pre-holiday work stress – the storm before the calm of going away. It's something that a lot of us have experienced in our time, but with some planning, it can be a ghost of holidays past. Here's how to make it happen…
Plan out your time and tasks and make sure to leave some wriggle room (we'd recommend planning to finish everything 2-3 days before, so you have a little bit of extra time if everything doesn't go to plan). And hey, if you DO finish everything early, you can get ahead for when you come back.
Let people know you're going on holiday as soon as possible, including others in your team and your clients. Make it visible in a shared calendar and feel free to drop it into conversation when project planning is taking place. When everyone knows you're away, there won't be any unexpected roadblocks a day or so before you go (or even during your holiday)
If you've tried to plan everything out and the only way to get everything done would be to bring your laptop to the pool, then you could do with an extra pair of hands. Virtual Assistants are the heroes of holiday cover and can help to keep things ticking over while you get some well-deserved time off.
Sometimes you can't get everything done and hey, that's okay. Other people in your team can help take care of things, but you need to give them the information to do that. Writing a handover – a good handover – is like a pre-holiday present to yourself and 100% worth the time. Our biggest piece of advice? Don't leave it to the last minute (who else has been typing their half-assed handover at 8:30pm the night before they leave?). Try to have this ready for the morning of your last day at the latest. You can update anything that has happened in the last 4 hours, but chances are, it's not going to be much. If you don't have time to write one – again, a Virtual PA can help.
Now for the satisfying part. Set your out-of-office message and include the details of someone they can contact while you're away, so you can switch off completely. A recent studyshowed that 65% admit to checking work emails on holiday even though 96% of bosses don't expect their staff to check emails on holiday. In fact, 64% encourage their employees to switch off when they take leave. Luckily, if you put everything in place before you go, you won't have to disturb your holiday with work.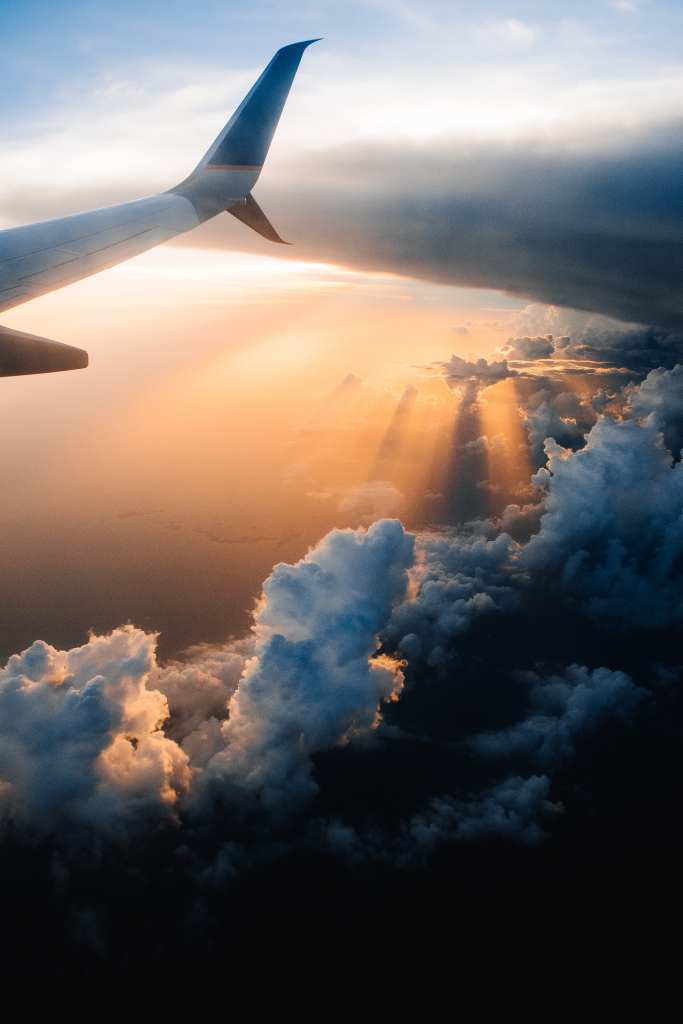 Get Holiday Ready
From travel insurance to having nightmares about leaving your passport at home – there are a lot of things to remember before jetting off. Here's our go-to list to make sure you don't forget anything.

Passport – a few months before you go, make sure to double check your passport and the expiry date (we all know someone who spent the day before their holiday spending eye-watering amounts to get an emergency one). Once you've checked it, put it somewhere safe that you'll remember. Then, set a reminder in your phone a week before with details on where it is (because you could've sworn that it was in your desk drawer, right?) The night before, lay it out on the bedside table, somewhere visible or just in your carry-on bag.
If you're going somewhere that needs them, apply for Visas as soon as you can. Print them out and have two copies with you, just in case.
Get travel insurance! It's something that takes minutes to set up and is always relatively inexpensive, but so worth it. Either check sites like comparethemarket for good deals or with your bank (sometimes you already have it free with some banks). We hope you never have to use it – but it's always worthwhile for peace of mind.
Depending on where you go, you might need to get some vaccinations. This page on the NHS website is really handy, but it's always good to check with your GP.
Especially if you have a really early or really late flight, book your airport transfers ahead of time on both ends of your flight. Whether it's a set pick up, airport parking or car hire, the sooner you book, the better. Oh! And remember to driver's license for car rental.
Bring proof of all your bookings – with airline tickets, hotel bookings or AirBnB rentals, either download the necessary apps on your phone or print everything out and put it in a folder. We'd always recommend printing a copy just in case your phone goes out of battery (it happens more often than you'd think).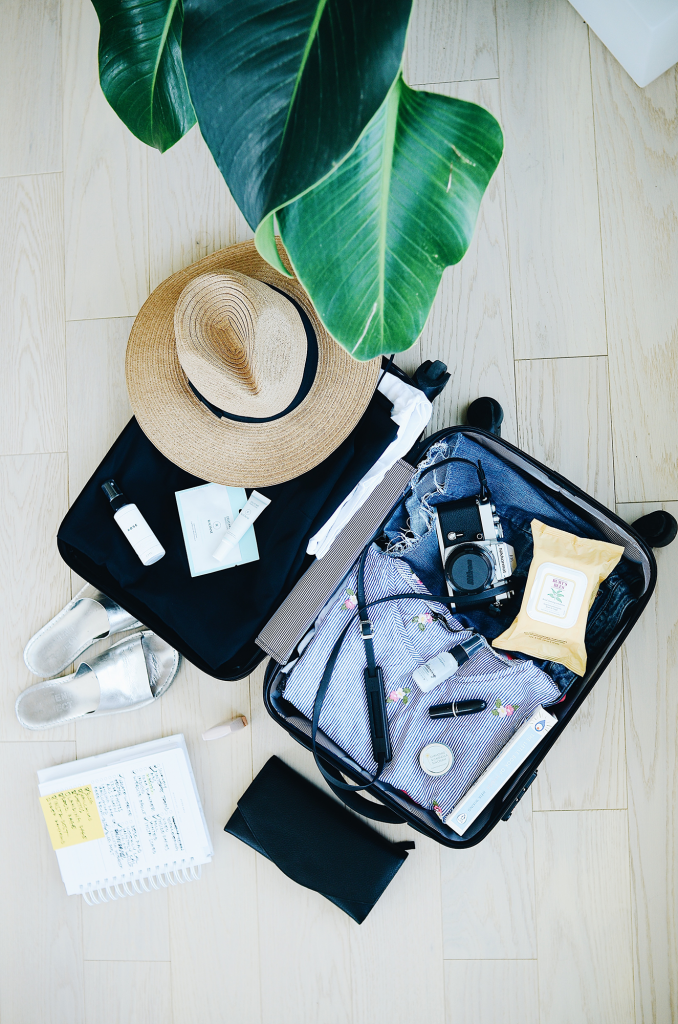 Pack, Pack, Pack it Up
Have you ever opened your case on holiday to realise you've left something at home? With this list, you'll be packing like a pro in no time.

First of all, check your suitcase – ideally a few months before. If it has been a while since you've been on holiday, pull the suitcases down from the loft and see if they're okay. Trust us, there's nothing worse than a suitcase with a wonky wheel and it can be the make-or-break to the start of a holiday. If you need a new one, we'd recommend AWAY – they're really well made, come in loads of sizes and have in-built charge for your phone! They also have great packing cubes which we're obsessed with.
Next up, outfit planning – a Friday night well-spent, or the exact idea of hell for some people. Typically, it's best to think about how many days you'll be away and choose an outfit for day and night activities. If you want to be really savvy, we'd recommend bringing separates so you can mix and match to get the most from your packing. Oh and always, always bring extra pants. This guide in the Telegraph is great if you're really stuck.
Check the amenities in your hotel or AirBnb – for example, do they have an iron, a hairdryer and even towels? This could help take a load out of your suitcase.
If you're travelling by plane and have both hold and cabin luggage – make the most of that cabin bag for some in-flight me-time. Here's a list of what we always take…

Earphones (we don't know of a time we've ever regretted bringing earphones)
Chargers (plus adapters, if you need them)
All necessary docs/passport
Snacks
Entertainment for the plane – bring books or download playlists/podcasts/movies. There's no wi-fi in the sky!
Masks/serums if you want to use them on the plane – there's a great guide here from ELLE
A change of clothes – just in case your main case gets lost in transit (it has happened before)
Neck pillow – we like this one from TRTL
A big scarf that can double up as a blanket in case the plane is cold
Remember – if you're bringing liquids, they have to be under 100ml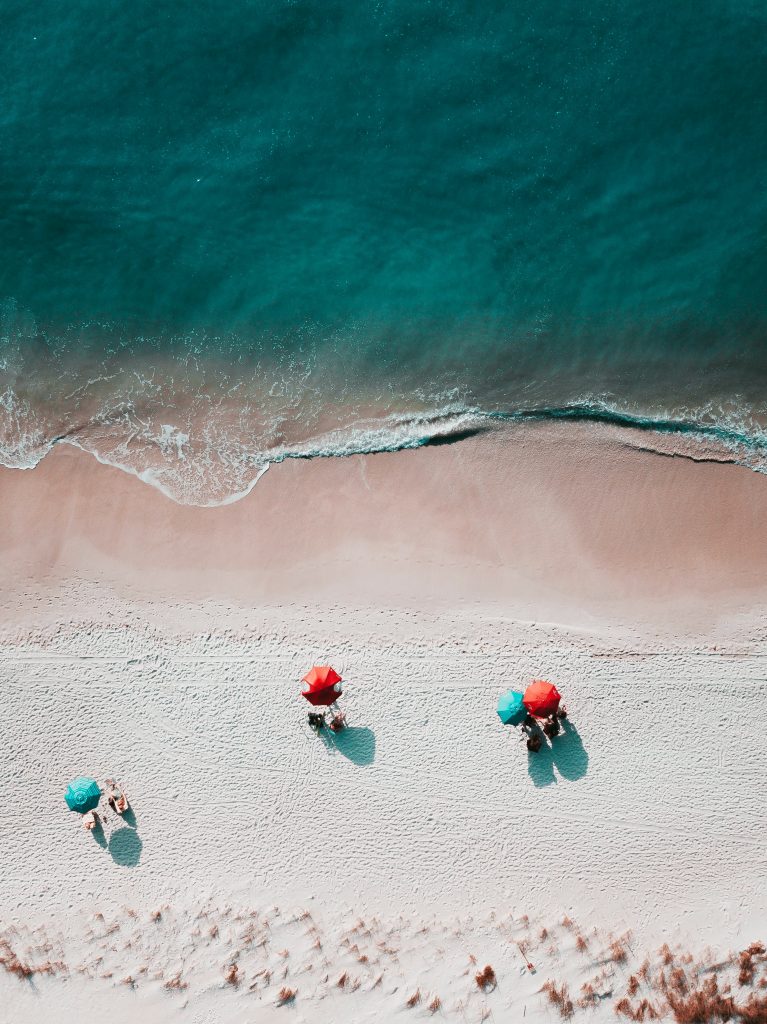 Phew! That's a lot to organise – and that doesn't even include deciding where to go, finding hotels, and booking flights. Whether you have extra help, or decide to do it all on your own, if there's one thing we'd recommend, it would be to use this checklist as a guide to create your own a few months before you go away on holiday. Either way, getting organised will make your holiday feel like a balmy breeze, even before you've left for the airport.

Need a hand to do all of this? We can help. Get in touch to book a Virtual Assistant.