A new study shows that small business optimism is at the highest it's ever been recorded. In other words, more people than ever are taking the plunge, a leap of faith and going it alone to start their own businesses. 
There are many reasons why change is afoot, not limited to:
The internet – being able to download pretty much any app we need to help manage a new business, from accounting to HR, makes it much easier to run things while you're running to pick the kids up, or even to work while you travel.
Outsourcing –

the

beauty of outsourcing

is the power it gives to solo entrepreneurs who want to work on the important stuff. Online outsourcing services (like ibLE!) help make this happen.

Less risk – could this be the era of uncertainty? Between the recession, Brexit and the Trump-takeover, there are many people who would rather take a chance on themselves, than on anything (or anyone) else.
Which poses the question: is it a good time to launch a new business?
Here's a checklist of questions that will help you consider whether now is a great time to launch a business.
1. FINDING THE ONE
If you have an idea that's been rolling around, the studies all reinforce the idea that this is an excellent time to start a new business. Which means you can ask yourself; if not now, then when? If you don't have a big idea already cemented in your mind, it's back to the drawing board to discover a problem that you can step in to solve.
2. MOTIVATION
Starting your own business is super exciting (we should know, we've done it twice, with first Bower then ibLE). But alongside the excitement you will get your fair share of naysayers telling you how difficult it is and spouting off stats about how many companies fail in their first year. If you've done your homework you'll know that the Small Business Association (SBA) attributes only 30% of new businesses to fail during the first two years and 50% during the first five years. Saying that, this is a good time to question your motivation for going solo and what will help keep your energy levels topped up when times get hard.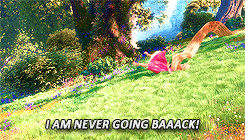 3. BUSINESS BESTIE
You have an idea, you know you can make it work but have you decided whether or not you want to do it alone? From experience, I can vouch firsthand that having someone to share the journey with you is a big plus point. A partner or friend might want to hear all about it, but they won't necessarily be there in the middle of the night, or for that two-hour board meeting that you just can't face alone. If you think two heads are better than one, search out your business bestie and co-founder it all the way.
4. STRENGTHS
One thing launching a new business helps you with is working out your strengths and weaknesses. When you work within a company they'll be plenty of people to fill in the bits you aren't good at. When you're flying solo, those bits that you can't do become a little trickier. First step; work out your kryptonite. The more you can look yourself in the eye and be honest about your skill sets, the faster you can find the right people to delegate to.
5. BACK-UP
There are plenty of resources out there which help determine how much it might cost to start a business including aspects like taxes and VAT, office overheads and payroll. In the beginning when you're still finding your feet, the more back-up you have the better. This might be a savings account, some contract work to run alongside, or keeping your portfolio updated as something to fall back on. All of the best superheroes have a contingency plan in case things go wrong. Hopefully, you'll never have to use it.
If you've tumbled your way through this list with ease, then congratulations. Now really is a great time to launch your new business! We love talking to other entrepreneurs who are just getting started so be sure to check in with ibLE HQ to see if and where we can assist.