Take Monday Founder, Claire Delap on how she has been dealing with the effects of COVID-19 on her Parisian travel accessories brand…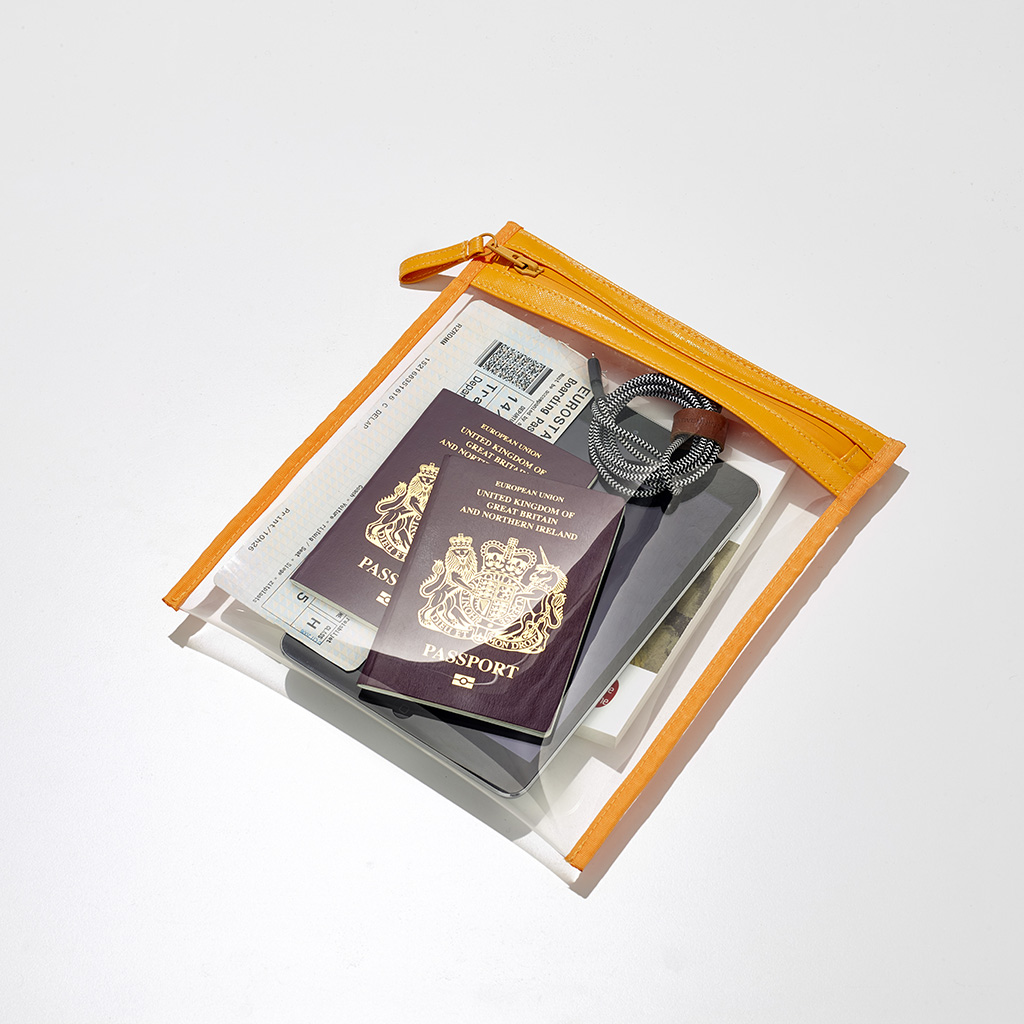 ibLE: Tell us your elevator pitch…
Claire: Take Monday is a Parisian brand of unisex, ultra-lightweight travel pouches: a premium and sustainable play on the functional ziplock bag. They're made from luxe Italian canvas, biodegradable TPU and designed to save time packing to maximise a long weekend. Hence the name! Perfect as a washbag, travel wallet or for the beach, gym, office or piste. Also a fantastic Father's day gift – not long now!
ibLE: What has been the biggest challenge (or challenges) of Covid-19 on the business?
Claire: In some ways, the virus struck at the most inopportune moment. We are a consumer travel brand and we launched in January, with great press and retail recognition off the bat. Then all of a sudden; nobody is leaving their homes, and travel has been suspended for the foreseeable future. In fact, Luggage is the number one declining e-commerce category this year.
However (yes, there is a but!) because of how new we are, we have very low inventory and very low overheads. For that reason we can easily strip down our monthly outgoings and in fact I'm the only member of staff in the company.
Brigitte, my ibLE Expert was my first "hire" and the flexibility of the service being pay-as-you-go has been lifesaving. In other words, we need a very low number of sales to keep the lights on.
And while online orders have not grown as projected, it's given me a bit of breathing space to smooth out some of the wrinkles in the business, between admin and brand messaging, everything had been sort of thrown together at the launch and having a moment to pause means having the time to look at everything that needs attention.
ibLE: Are there any tools/hacks you've developed to work from home?Claire: My coworking space continues to host Zoom meetings throughout the week, which are a mixture of brainstorms and catch-ups. I quickly realised that although they may seem like an in-efficient use of time, getting in a virtual room with lots of other business owners has had a huge benefit for me; intellectually and emotionally!
Brigitte and I use Trello boards in lieu of a real wall with post-its on it, and because she's virtual, we already have that system in place to streamline our work.
Setting up a dedicated workspace away from my kitchen (in other words, the fridge!), was really useful too. Although apparently I need a padlock to stop reaching for the wine.
ibLE: How about any tips you would share with fellow business owners; whether in the same vertical or not?
Claire: There's a London based company called Press Dispatch which is like a do it yourself PR platform – and has been perfect for me because it's given me the tools to manage my own PR while I'm in a stage where press is hugely important but I can't afford an agency retainer.
I also bought a Lightbox on amazon so I could keep making content from my apartment. It's not professional (or good) enough for press or buyers, but it's good enough for my social platforms.
Keynote is also excellent for making basic ad creative! Finally, Linkedin Learning has a great range of high quality teach yourself videos; everything from Google Analytics to Shopify hacks. Learning this kind of stuff means that between Brigitte and I, we can cover almost all of the work that needs to be done on the brand.
Shop Take Monday's collection with code IBLE to get 10% off entire order.