In that weird time after your current PA has left and your new PA hasn't started? Here's how a Virtual Assistant can help…
It's a natural part of running a business – a member of your team gets a new job and you find someone who's able to fill their role and make it their own. Which sounds a whole lot easier than it actually is, but that's another blog post in itself.

Typically, the standard notice period is about 4 weeks, which means you have 4 weeks to find someone new and cross your fingers, toes and eyes that they can start as soon as humanly possible. The thing is, what if you hire the perfect candidate, but their notice period is 8 weeks and your current PA has already left the building? All of sudden, you find yourself up sh*t creek without a PA.

Enter – the Virtual PA! Here at ibLE, all of our Virtual PAs are real-life PAs with years of experience and know-how. You only pay for the time you need, so they can swoop in to save the day (or few weeks) of recruitment limbo and swoop back out again when your new, full-time PA is ready to get started. So, instead of trying to do it all yourself, or hoping that other team members are secret PAs in disguise, here's how a Virtual PA can help…
Pick Up Where Your PA Left Off
One of the most challenging parts of recruitment limbo is that there's no official handover. Before your current PA leaves, you can hire a Virtual Assistant to meet with them and soak up all that information like boozy fruit in a punchbowl. The great thing is, with their experience, they understand the role of PA completely, so they know all the right questions to ask and have all the skills to start right away. From there, your Virtual PA can take care of inbox management, calendar management and travel management from the word go – so there's no panic for you, your business or soon-to-be-previous PA.

Help With Recruitment
If you're in serious recruitment limbo, where your current Personal Assistant has moved onto their new role and you still haven't found the right person, a Virtual Assistant can help with recruitment (in fact, they're really good at it). Struggling with what to look for in a new PA? Ask a Virtual PA! They can write job descriptions, manage all applications, set up interviews and deal with all the admin of a new-start, so you'll have a new in-house Personal Assistant faster than you can say 'multi stopover trip'.

Best. Handover. Ever
Okay, so you've found a great newbie and it's official, you're out of recruitment limbo! With any new-start, it typically takes a few weeks before they're all settled and running at full speed, but you can bet your bottom tenner that it'll take far longer if they haven't been given a proper handover (especially, with PAs). Luckily, you've had a Virtual Assistant taking care of things over the last few weeks who just so happened to get a direct handover from your previous PA. And if they didn't have time to create a full handover before moving on to their new role, your Virtual PA can spend their time pulling together all the necessary information needed to create the best handover you've ever laid eyes on (trust us, it's a thing of beauty). From there, you can count on a Virtual PA to provide ongoing support for your new PA as the settle in and get started. Sort of like Mary Poppins, but with a lot less singing (well, maybe).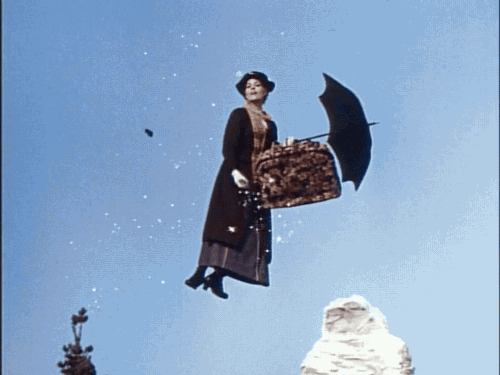 For us, 'recruitment limbo' is the perfect example of when to hire a Virtual Assistant and ties in with why we started ibLE in the first place. All of our PAs are here to help you when you need it most and the flexibility and pay-for-what-you-need elements of ibLE are what allow that to happen.
So, if you're diving headfirst into potential recruitment limbo and would prefer a seamless, stress-free time for you, your current PA and your future PA too, get in touch and find your Virtual Assistant today.